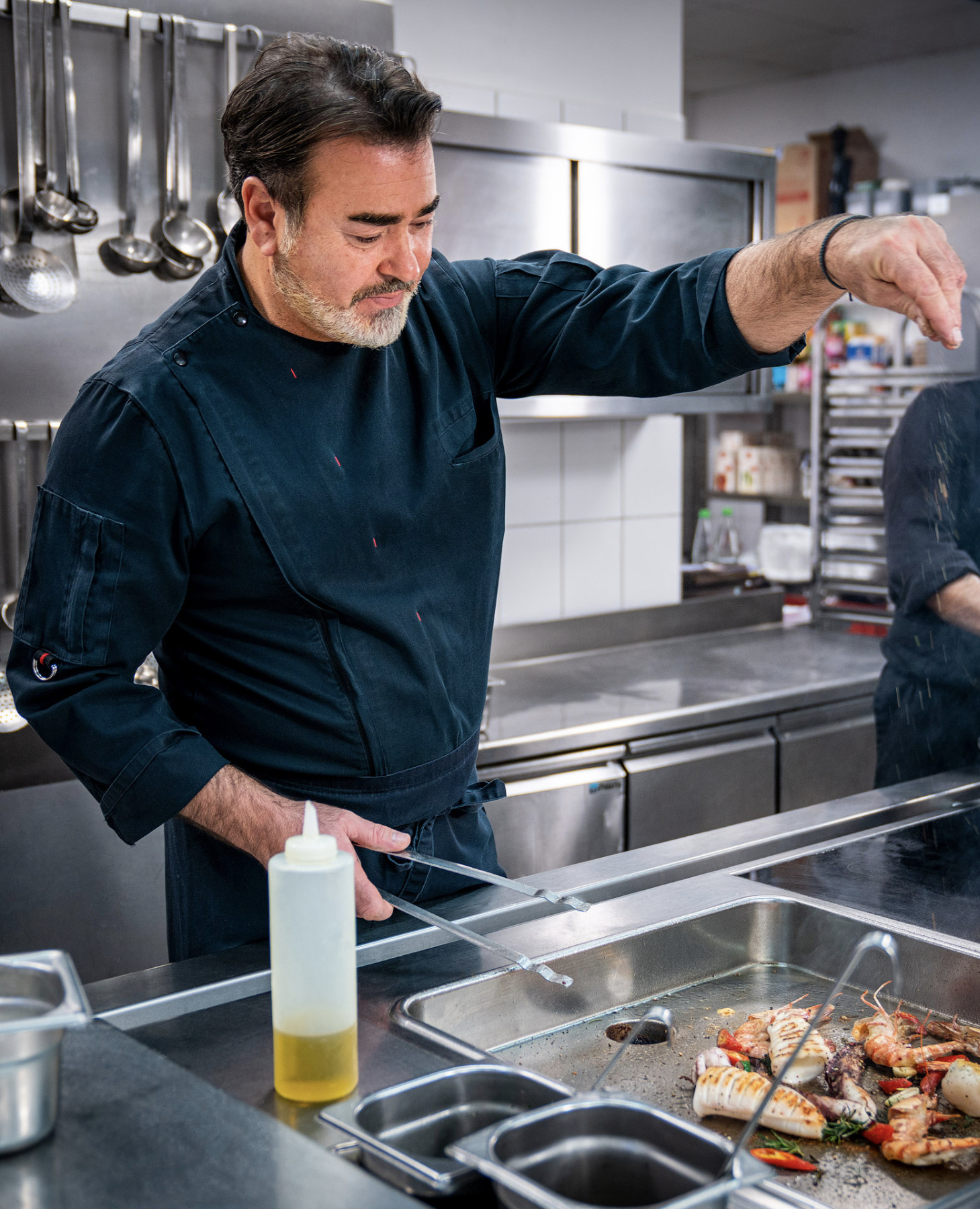 Vito's cuisine
Since about 10 years Vito Fusco infuses our house with his cuisine. His home Apulia plays a major inspiring role. He directs his attention to regional premium ingridients form selected suppliers.
Vito and his seven-member team unify German and Mediterranean cuisine with passion and intellect. Served with much love for details our cuisine team offers moments of bliss, which you would like to repeat.
Bar & Lounge
Enjoy your coffee at our hotel bar or at the lounge area. At evening our barkeeper Oliver Braunke creates classic and exceptional cocktails.
Every Thursday Live-Pianomusic from 7 p.m. till 10 p.m..
Our service team and barkeeper Oliver Braunke is looking forward to Your!
We look forward to your inquiry
Thank you for your interest in our restaurant. We would be happy to answer your questions.
Contact