Restaurant Hotel Sinsheim
We are happy to welcome you again!
Because of the limited capacity we recommend a reservation via 07261-4064-0 or info@hotel-sinsheim.de
Meet for a aperitif with your girlfriends on our terrace and then enjoy a 2-course-menu.
Monday to Thursday evening
Enjoy our grill evenings on our terrace and indulge in the summer vibes.
Friday and Saturday evening
Information for you restaurant visit
Please take into account that you need a medical mask and you have to keep the distance regulation.
For you reservation on the terrace there is no test obligation any more.
For your indoor reservation you need a test that is not older than 24 hours or a proof for your vaccination or proof of your recovery that is not older than six months. On the Technik Museum site is a Corona test center.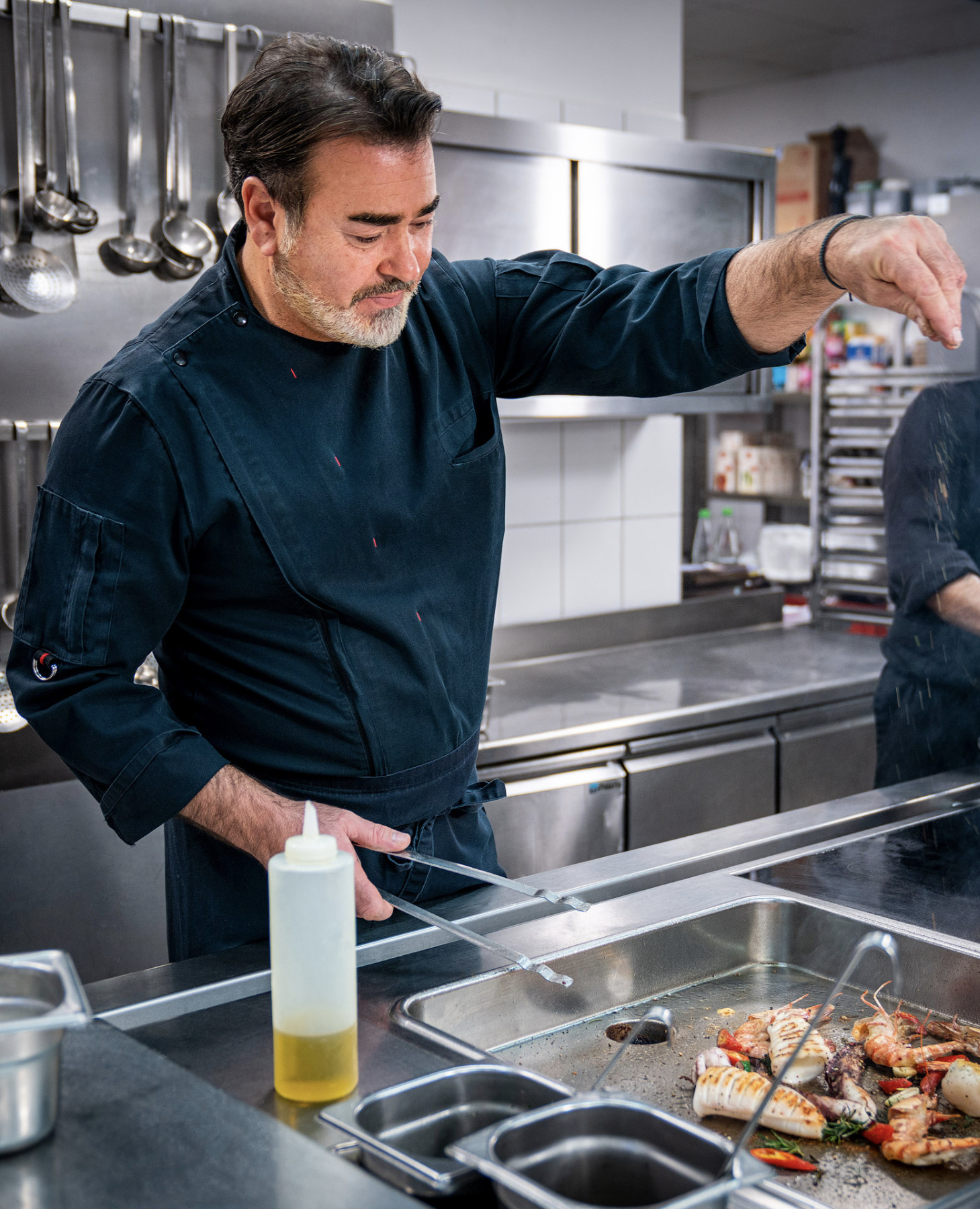 Vito's cuisine
Since about 10 years Vito Fusco infuses our house with his cuisine. His home Apulia plays a major inspiring role. He directs his attention to regional premium ingridients form selected suppliers.
Vito and his seven-member team unify German and Mediterranean cuisine with passion and intellect. Served with much love for details our cuisine team offers moments of bliss, which you would like to repeat.
Bar & Lounge
Enjoy your coffee at our hotel bar or at the lounge area. At evening our barkeeper Oliver Braunke creates classic and exceptional cocktails.
Every Thursday Live-Pianomusic from 7 p.m. till 10 p.m..
Our service team and barkeeper Oliver Braunke is looking forward to Your!
We look forward to your inquiry
Thank you for your interest in our restaurant. We would be happy to answer your questions.
Contact